Clients love that our cots are a comfortably low 5" height, which is good for puppies, short-legged breeds, and older pets with arthritis. Trainers love that our cots inter-stack, which takes up less storage space. Add caster legs to the bottom cot to make the stack mobile. And did you see that we can digitally print your logo on the cots?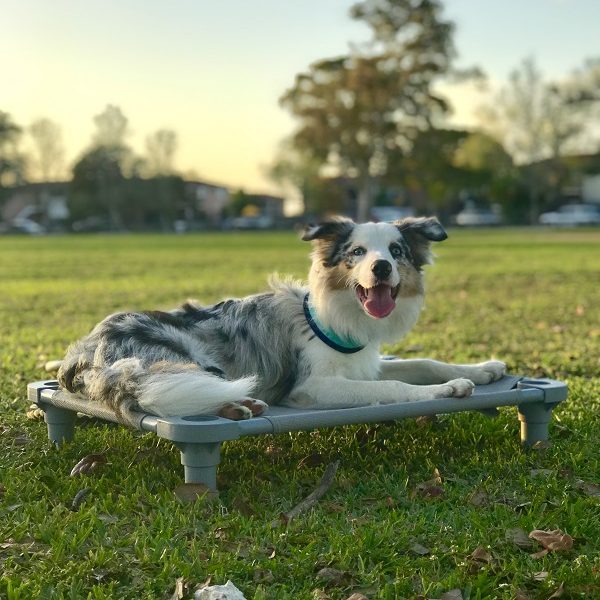 I've owned my 4Legs4Pets cot for a little over a year and it still looks exactly the same as when I bought it! I love that the material has enough give to provide a comfortable place for my dog, but is sturdy enough to hold its shape over time. Because it's so lightweight and easy to clean, I take it with me nearly everywhere!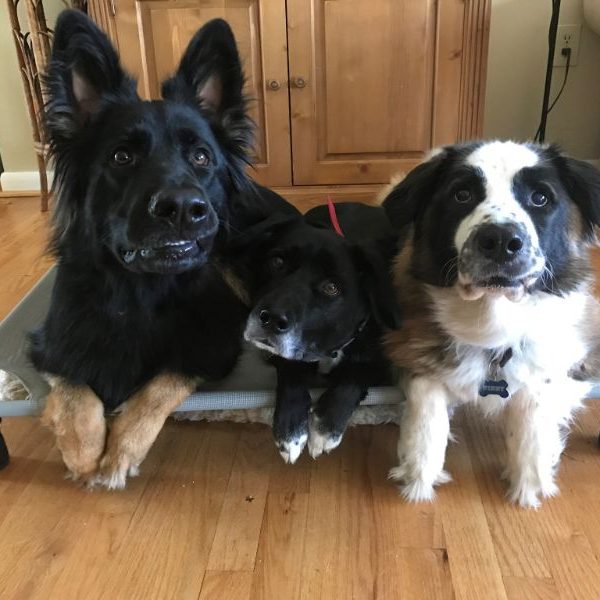 Mahar 4Legs4Pets cots are fantastic! I prefer them to soft dog beds by far.  Not only are they comfortable, easy to clean, great for indoor/outdoor use, optimal for training, but also quite durable.  My husband backed over one with this Tahoe and you'd never know it!!! I recommend them to all of my clients and my dogs love them.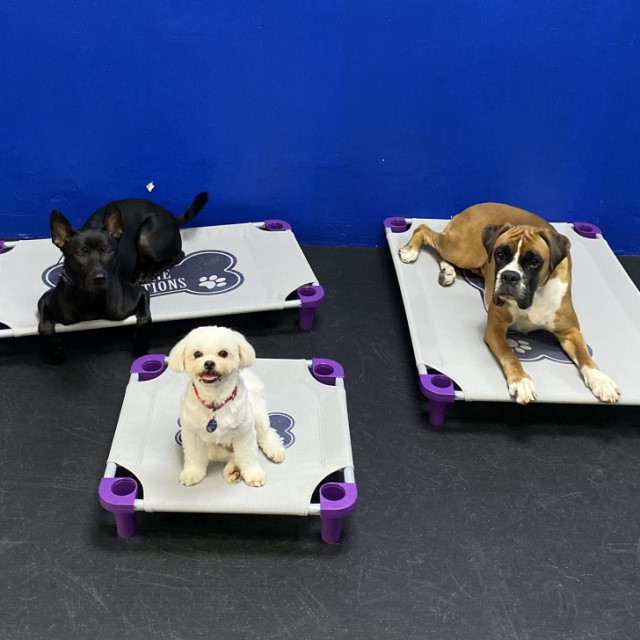 4Legs4Pets Pet Cots are really well-made, from the material used, easy to assemble, how it's stackable, to the ease of cleaning it! This product was definitely made with the owner and dog in mind. These cots are loved by the dogs we train, it's comfortable for them, and it so useful for training. We're a dog training school in Singapore, and there's hardly products available to us that are this good. So thankful to the 4Legs4Pets team – such great assistance and attention to detail. You provide a high quality product that's affordable.