Let us help you stand out with your uniqueness – with your brand identity!
Advance print technology
Greenguard gold certified 8-color ink processing
Horizontally centered on mesh fabric (unless you specify vertical)
3-year ink UV protection
No set-up fee
10 qty min order – all same fabric color – any size
How much are logo printed cots?
There is no set-up fee, and the cost depends on cot size; $6 for the smallest cot up to $11 for the largest cot. If printing on dark fabric color, it may require a white underlay which adds 50% more to the cost.
Is there a minimum order quantity for logo printed cots?
Yes, the minimum order quantity is 10, all in the same fabric color, any size.
What file type should my logo artwork be?
vector .ai or .eps ONLY.  We do not have a graphics designer on staff – we cannot make changes to your artwork nor change the file type. For sharp, professional print, your file must be originally saved as .ai or .eps (not a different file type that has been changed to .ai or .eps).
I've ordered logo printed cots from you in the past. How do I reorder?
What's the best way to clean and disinfect a cot?
Use 4 oz. of bleach to a gallon of water – wipe with a soft cloth or hose off with water. If using other cleaning or disinfecting method, test on the logo samples first.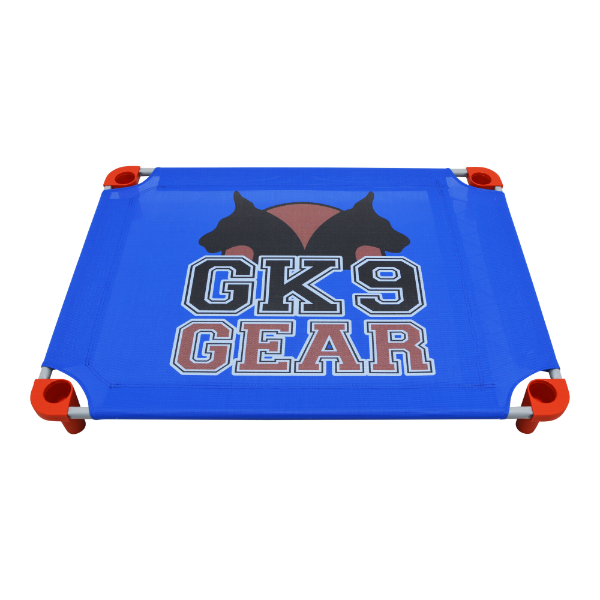 Ready to get started?
Fill out the form below and our logo guru will reach out to you within 3-4 business days to discuss which fabric colors work the best with your logo, quote pricing & production time, and answer your questions.
Not already our wholesale pawtner?
If you have any questions in the meantime, please let us know →