What's the best cot size for your pet?
The weight of your pet is not the only factor. Here are some other things to consider:
What is the size of your pet?
Our 22″ x 22″ size is not only great for small breed canines but also perfect for cats!
Our 40″ x 30″ is best for medium length canines and stocky breeds such as American Bulldog, while the smaller bullies do better on 22″ x 22″, 30″ x 30″ or 30″ x 22″.
Our largest size, 52″ x 30″ fits most German Shepherds and Great Danes, but weight must be considered.
Does your pet like to curl up or stretch out?
The square size is great for pets who like to snuggle or curl, while the rectangle is best for stretching out.
Will he be sharing with another pet?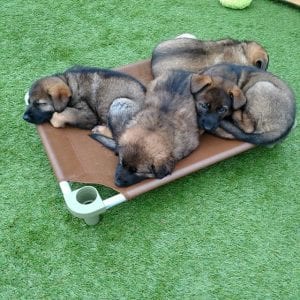 Depending on the size of your pets, most can share any size cot. Heavier multiple pets should use rectangle cot, while smaller breeds love the square shape.
Square cot versus rectangle – Which is better?
The pet's weight gravitates to the center of a square cot. A heavier pet should use the rectangle cot since his weight is better distributed. Rectangles conveniently fit under most furniture and upright in a closet when not in use.
Still not sure which cot is right for you?
Measure the area where your pet is resting…we recommend that you tape off the area with painters or masking tape, then select a cot size that's closest to that measurement. You could also check out the many images on our Uses Pages to see the different size animals using our cots; goats, pigs, a tortoise, and even a snake!
Have more questions, or just want to drop us a line? Let's Talk! →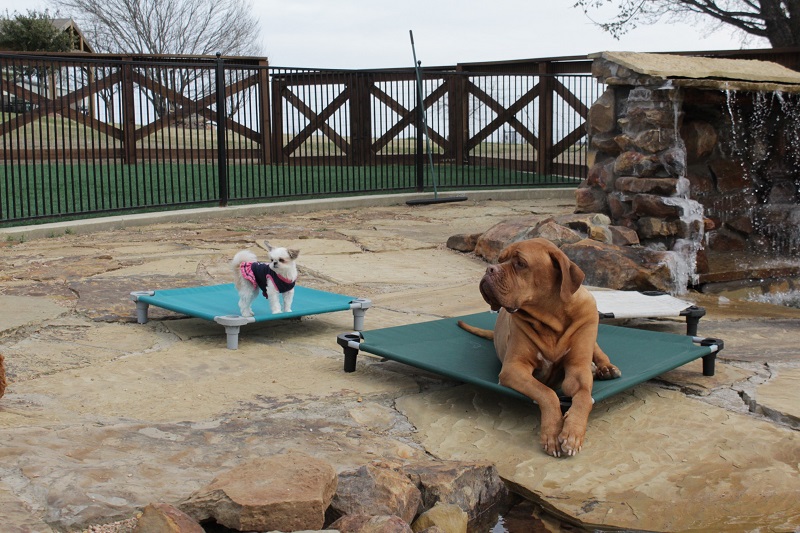 Square Cots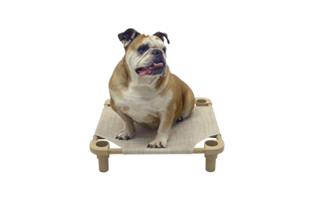 22″ x 22″ for animals weighing <150 lb>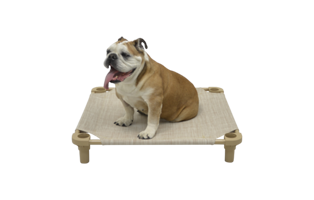 30″ x 30″ for animals weighing <100 lb>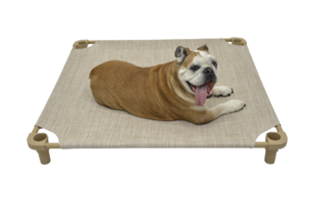 40″ x 40″ for animals weighing <100 lb>
---
Rectangle Cots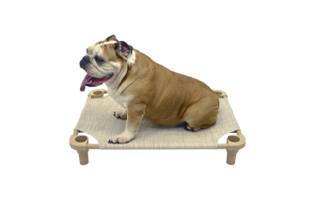 30″ x 22″ for animals weighing <130 lb>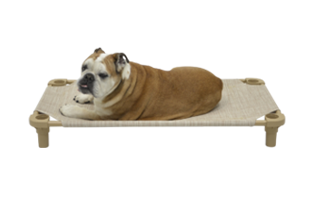 40″ x 22″ for animals weighing <130 lb>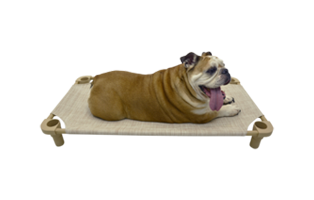 40″ x 30″ for animals weighing <120 lb>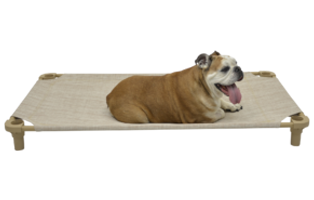 52″ x 30″ for animals weighing <130 lb>