We'll do everything we can to help you succeed and be happy. Period.
We just shook hands. Now let's get to know you better and see how we can help. Please fill out the wholesale application – it will prompt you to upload your Sales Tax Exempt certificate, SS-4 (Fed EIN or 501c) Certificate or Business License. Shortly after your application is approved, we'll reach out to you. We don't have a minimum requirement for wholesale pricing. We also offer wholesale prices to shelters & rescues. (you already knew, didn't you?)
All of our cots are manufactured right here in the USA – Van Buren, Arkansas to be exact.
What about the raw materials? Yep, they're also made here in the USA!
(did we mention that we're different?)
Pet Stores? Boutiques? Farm & Feed Stores?
Display stacked assembled cots with caster legs on the bottom cot to make your stack mobile to sweep or vacuum or to move the display around in your store. If you're limited on floor space, display individually boxed cots in one of our displays – we have different quantity options. You could display assembled cots on the floor and keep individually boxed cots in the back of your store or warehouse. Offer mix or matching fabric, frame & leg colors, our seasonal and special holiday prints too. And how about offering colors to match sports and school team, home and office décor? With a large number of fabric and leg color choices, you can always keep your display new and different. We can also drop-ship. Contact Us to learn more.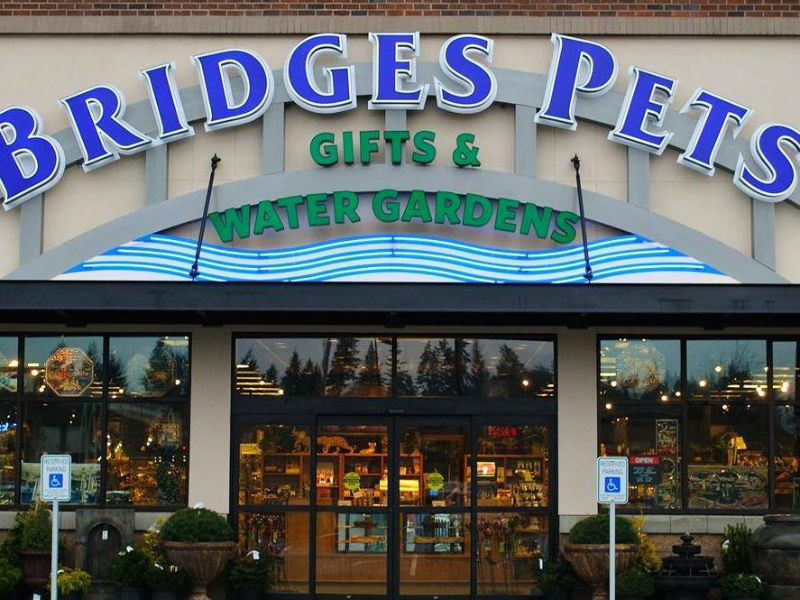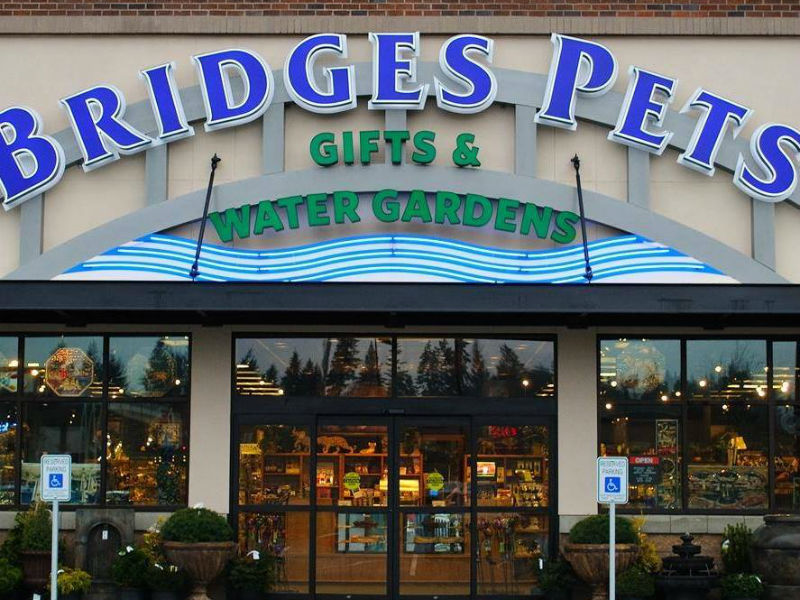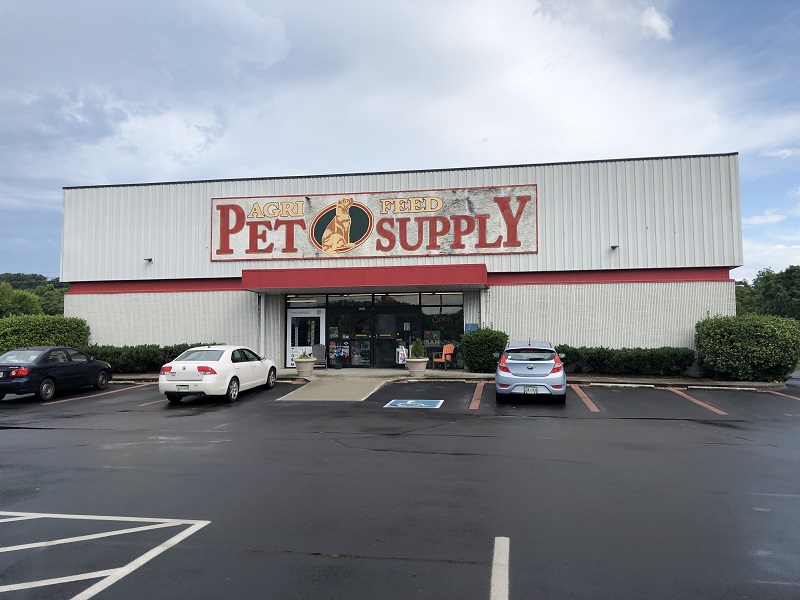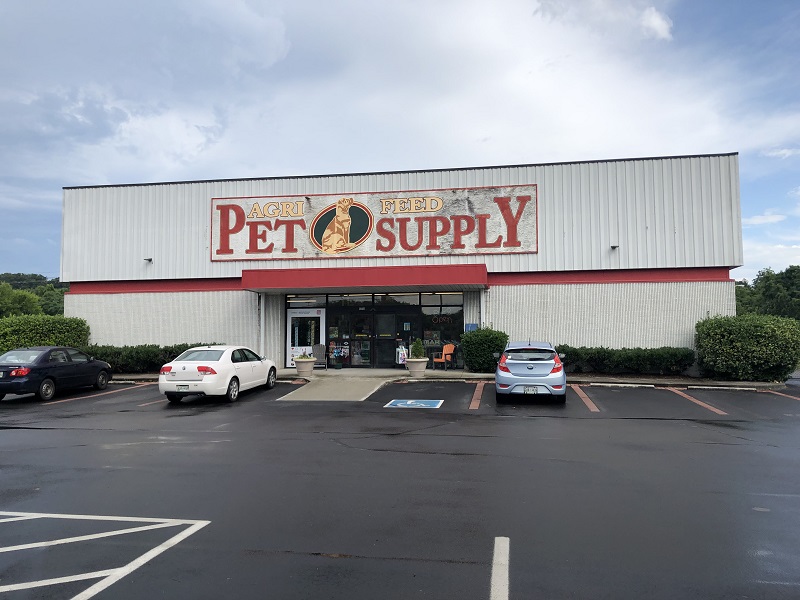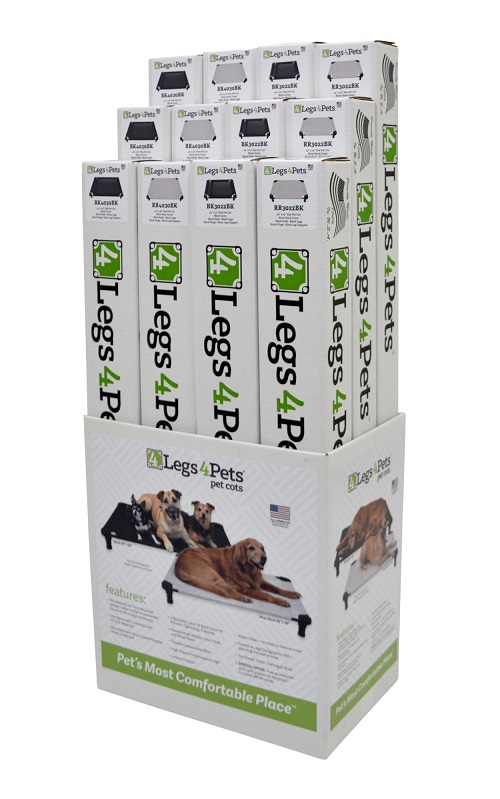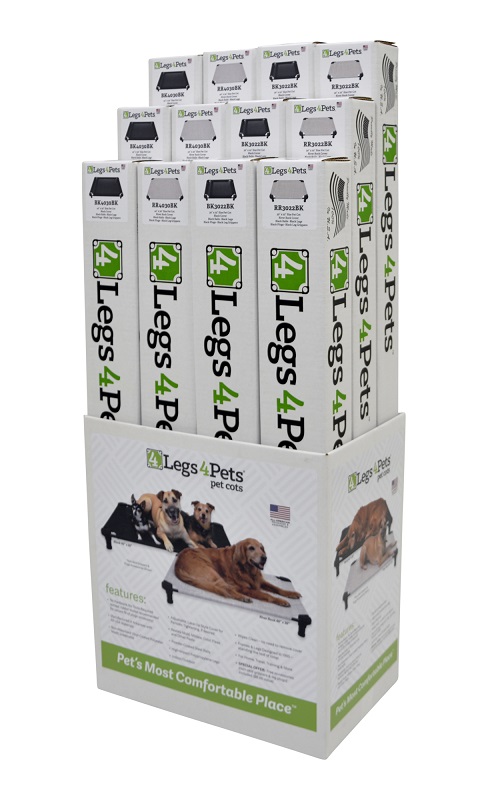 You won't find our products on Amazon or other mass-market sites.
That's a choice we made. Yeah, we're different.
Do you utilize eCommerce?
We love that our products are sold online! We support the independent pet business owner by not allowing our products to be sold on Amazon or other mass-market sites. We drop-ship at no additional cost (shipping applies). Let's talk →
Let the world know there's a new cot in town.
Even if you're not on the worldwide web, there's potential for you to reach pet owners in your community.
Calling all Trainers, Pet Daycares & Pet Resorts…
If you already use (and LOVE) our cots, you already know how great they are. Why not also resell them to your clients? Have us print your logo on cots and turn the pet owner into an advertisement! Contact Us to learn more.
---